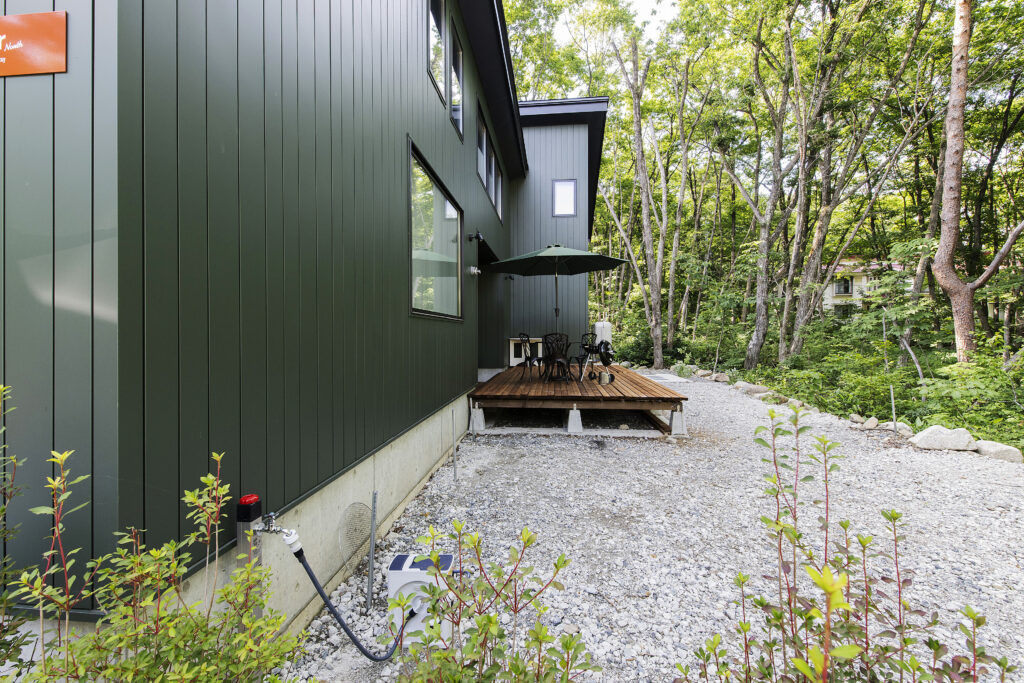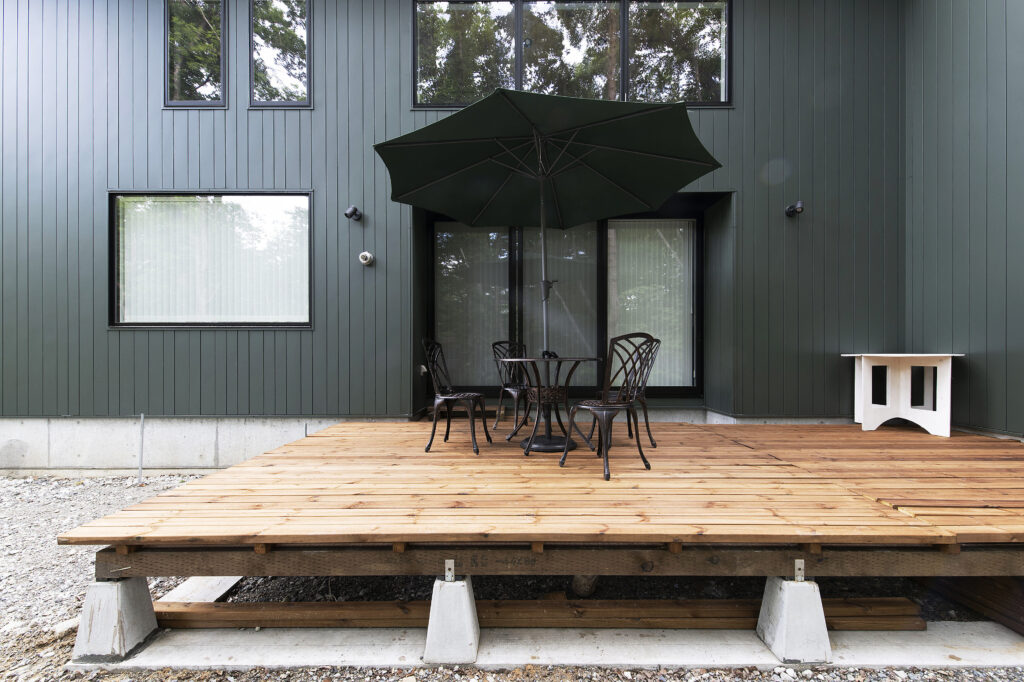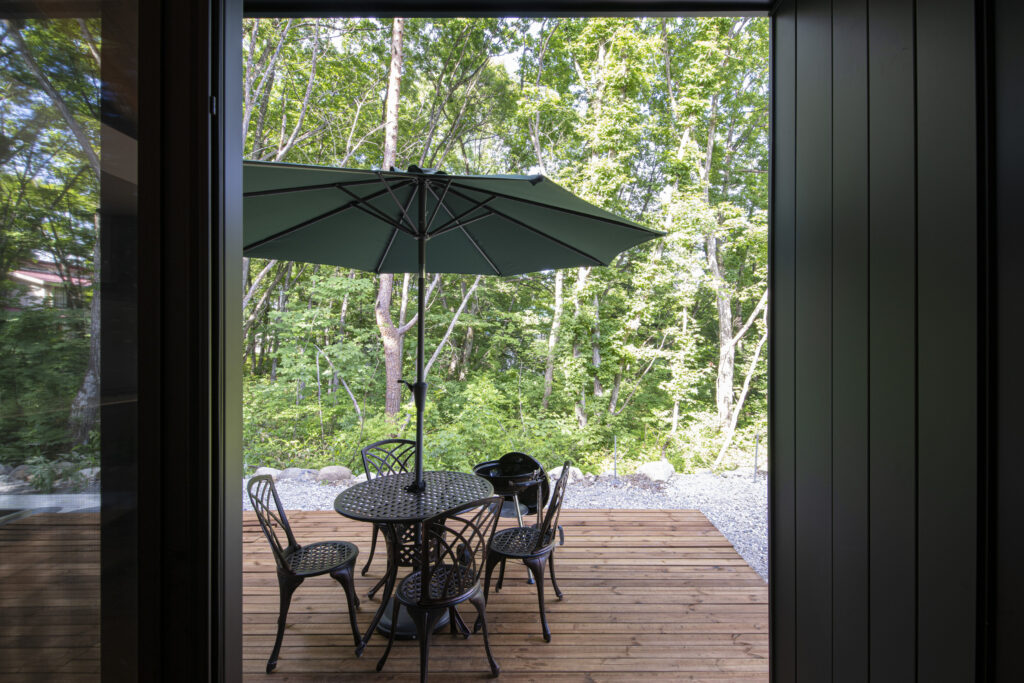 A wooden deck has been completed in the garden of S.O.Wonder North.
Use it as a BBQ or garden café.

Rental cottage S.O.Wonder North in Hakuba Misorano
This is a medium-sized cottage (rental villa) in Hakuba Village, Kitaazumi-gun, Nagano Prefecture.
It features a laurier-green exterior with a Scandinavian taste and welcomes guests with a massive 250-year-old Yoshino cedar solid wood door cut from the mountains of Kurotaki Village, Yoshino Town, Nara Prefecture.
The living room's high ceilings and large, many windows give it a feeling of spaciousness. A large 8-seater big table sits in what we call the tea room. It is designed for multiple uses as a place to eat, relax, have a cup of tea, enjoy a good chat or work.
The king-size bed (w1.8) on the second floor is low and has no space between it and the wall, so that the room can be used by parents and their children without worry.
The 430 m² plot allows you to play in the snow in the garden in winter, barbecue and camp in the garden in other seasons.
The accommodation is ideal for 5-7 people (max. 9), including families, friends, couples and business people. Also recommended for longer stays. You can also enter the room non-personally with self check-in.
You can relax or enjoy skiing, snowboarding, mountain biking and climbing.
Reservations can be made via Airbnb.